Not logged on
You are visitor number 28,193 since August 8, 2006.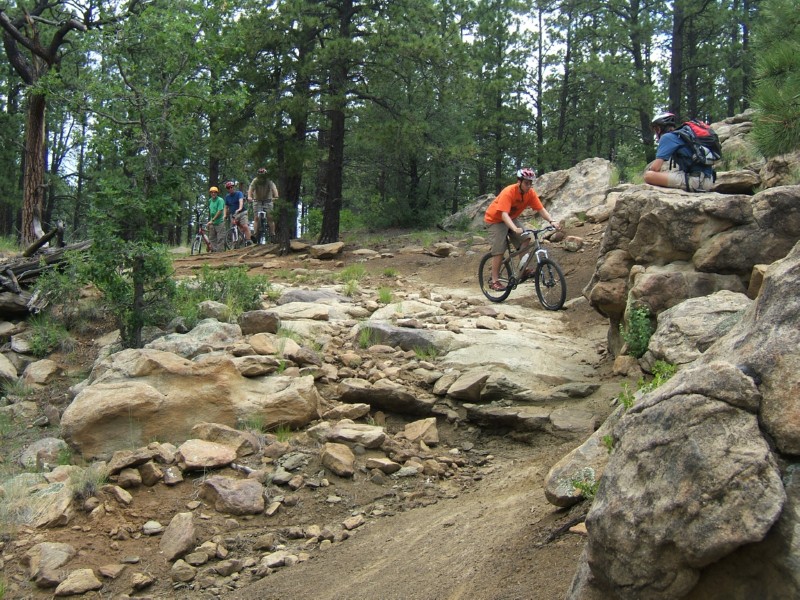 Mountain Biking at Whiteman Vega
Photo Credit Craig Maes 2005; Troop 743, Plymouth MI; Expedition 712-M3; Trek 17
News
Recent Changes
Feature Suggestions
Open New Feature Requests
Mapping
[Task is Active as of 12/6/2006] This feature will provide routing choices between itinerary stops and provide distance and elevation profiles. Vision is a good thing. How I'm going to do this I haven't quite figured out yet.
8/22 - Thanks to Al Thomson I got the push I needed to figure this out - and I have a plan. Trek Search now will display route choices (if available) … a big if as the data has to be hand assembled - check trek 26
9/3 50+ routes are in place with elevation profiles and mapped routes that are based on either USGS data, Philmont GIS data or GPS tracks..
9/15 Task on hold - this isn't the plan - I need a new plan
11/27 Rethinking approach, working to integrate teraserver maps as it has a web ape which should facilitate dynamic maps … this will take some time but has better long term prospects than the current approach
12/6 I'm too dense to make TerraServer work well, Google Maps looks more promising …
Fantasy Treks
Build your own trek. Initially in a structured way … Must start at an existing starting camp, must choose a camp normally hiked to from that camp and so on. Later, unstructured.
Proximity
Proximity analysis - Provide a way to determine what other program might be available beyond those on the official itinerary by indicating features available at nearby camps that the crew might choose to side hike or detour too.
Closed New Feature Requests
Click here to make a feature suggestion
Known Problems
Contributors
Crew Trek Selection Tools
Philmont Mailing List Attachments
Statistics
PhilSearch Version 13.1 - 2/25/2017 using 2017 data set.
This web site is not officially sanctioned by Philmont or the Boy Scouts of America
The information on this site is provided as is and should be verified against official Philmont publications before being used for final trek selection.
PhilSearch is provided as a service of the Chester County Council, PA. High Adventure Committee - WWW.CCCBSA.ORG
Please DO NOT contact the council office for support regarding this site, instead email the webmaster